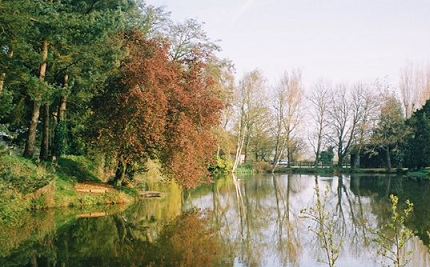 To help create a safe and enjoyable environment for all, including the fish, we ask all members to adhere to these rules and regulations. Anyone disregarding these will be asked to leave. The management reserve the right to terminate or suspend the membership of any member at their discretion without notice and with immediate effect (no refund will be given); in the event that a member commits a serious breach of the rules (i) which disturbs the enjoyment of the lake by other members, (ii) that endangers the welfare of the fish & wildlife, (iii) by failure to notify or advise management of your presence at the lake at any time.
Lake Security & Bookings
All members must contact us to book a swim on the lake prior to fishing, or visiting the lake. Please contact Elaine on 07717824212. (A requested swim will be allocated whenever possible).
Bookings cancelled within 48hrs will still be charged at the full session rate unless the swim can be filled. You may leave your swim early but the full session rate will be payable.
Weekday membership entitlements the member to fish between 4pm Sunday to 8pm Thursday.
Please park only in the car park. Do not give out the padlock code to anyone. There is to be no movement of vehicles to and from the site between 8pm and 6am, unless in an emergency. When you do arrive please be quiet and make sure you lock the gate to the lake after you.
Site Care & General Behaviour
All swims are singles and must only be occupied by one angler at anytime.
The lake is situated in the grounds of a private cottage and gardens, please respect their privacy at all times.
Please be considerate to all other members whilst fishing. No loud noise this includes shouting & radios, bright lights or unnecessary movement around the lake.
Please seek approval before moving swims as another member may have already booked the swim you wish to move to.
You, the member, are responsible for your guests; please ensure you obtain approval for your guest prior to fishing.
Please keep to established walkways at all times. Do not climb gates or trespass on adjoining land.
Fish only from the designated swims, do not fish between swims or other members. The far bank next the residents property is strictly out of bounds at all times & can not be to use to aid baiting.
For safety no fires or BBQs of any kind are permitted.
Moderate drinking is enjoyable by all, but excess drinking leading to disruptive behaviour or jeopardy of fish welfare will not be tolerated.
Out of consideration for the residents and other members please keep your t-shirts on.
Do not use laser pens to deter or disturb wildlife.
Please inform us if you feel that any work is needed to trim or remove any tree branches or shrubs around the lake. Please do not attempt this yourself.
Please remove all litter, leaving your swim as you would hope to find it. This includes cigarettes ends, used tea bags and any discarded line.
Do not throw any unwanted bait into the lake.
Members should not leave their rods unattended at any time whilst fishing, especially to chat to the member in the next swim.
All members must have current valid rod licence(s) covering number of rods being used and must show their membership card when asked.
Persons under the age of 18yrs must be accompanied by an adult. Children may visit the lake during daylight hours only with an adult who is not fishing.
No Stalking allowed at anytime.
Line, Hooks & Bait
Use of bait boats is not permitted.
No pre-baiting allowed.
No heavy baiting. Please bait in moderation from your swim only. (The lake is not highly stocked, please bait sensibly).
Particles can be used if shop bought or prepared properly.
No nuts of any kind.
No dead or live bait to be bought to the water unless purchased from a reputable shop.
Minimum line of 12lb must be used. Wire traces must be used for Pike fishing.
No braided mainline.
Tubing of approx 1meter in length or equivalent leader must be used (no naked mainline).
No lead core.
No barbless hooks, (micro barb is fine). No hooks such as nailer patterns. No hooks larger than size 4.
No fixed rigs.
Do not pull for a break if snagged leaving your hook baited or not, & lead hanging from branches or submerged under water. Please use the boat provided to free or retrieve your hook. If this is not possible please tell us! Please be considerate when using the boat
Maximum 3 rods.
Capture & Care of Fish
Large well padded unhooking mats must be used at all times.
Please ensure your landing nets, weigh slings and landing mats are completely dry from your last session or use the dips provided for if possible.
Minimum 42" landing net. A suitable weigh sling must be used to weigh fish. Do not use your landing net to weigh fish.
Keep nets, sacks & tubes are not permitted on the lake.
All fish should be returned as quickly as possible after they have been accurately weighed and photographed.
Members must be in control of any fish caught at all times. Do not leave a fish unattended on the bank or in a landing net.
Carp care kits are an essential piece of tackle. We would appreciate it if members use them.
We reserve the right to change any prices or rules to protect the fish and fishing environment and for the safety and enjoyment of all members. The owners / managers reserve the right to close the lake at any time without refund should they consider it necessary or in the public's interest, where possible notice will be given.